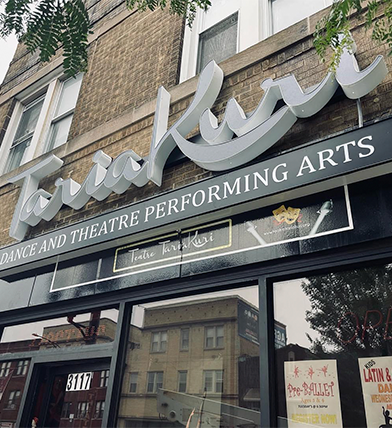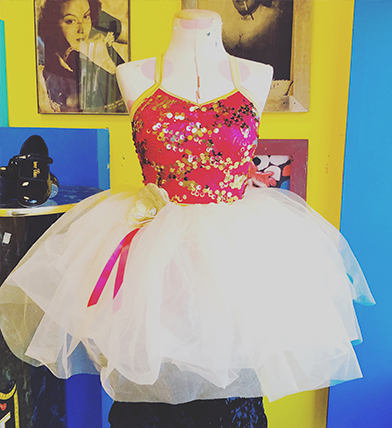 Our Story - About Us
HOW WE BEGAN
Teatro Tariakuri is a nonprofit community arts organization established in Chicago in 2004.Teatro Tariakuri under the leadership of Karla Lopez Galvan-Raigoza Artistic Director has created a non-for-profit theatrical and cultural center in their three-year-old theater house located at 3117 W 63rd St. In the heart of Inglewood, Marquette Park and surrounding neighborhoods. On July 14th, 2020, Tarakuri theatre officially became 501c3 and it could not have happened at a more crucial time.
ABOUT US
​Teatro Tariakuri has created a theatrical venue directly descendent of Mexico's "Teatro Carpero" a troupe of talented traveling troubadours, taking the latest news and gossip from around the country to scattered cities and pueblos.
Teatro Tariakuri staging productions in Spanish – "El Teatro del Pueblo" – as some of us call it con cariño (with affection). Has made presence in our three-year-old theater and dance studio house located on 63rd Street and Troy the heart of Marquette Park which is being recognized as the new port of entry for the Mexican (Latino) immigrant community Tariakuri has established itself as a dominant force in this Southside barrio promoting not just theatrical productions but programming for children in dance and theater. The community we serve identifies with our programs, and performances.
OUR MISSION
Our organization was created with our low-income communities in mind. Our Youth Arts Program provides an in-depth education that focuses on creativity and contemporary techniques of theater and dance rooted in our Latino culture all taught by Chicago's finest professional faculty.  Both our adult and youth Theater Ensemble (ages 5 to 15) develop a positive experience in the unique environment of the Teatro Tariakuri's very own studios. Our classes include bilingual/bicultural dance, theatre, and music courses for all ages. The majority of our students are of Latino decent.The families we serve are  predominantly from the Chicago Lawn, Marquette, Englewood and surrounding communities. The community we serve identifies with our programs, and performances. Giving them a sense of pride and uplifting hope to a more embracing community.
OUR BOARD OF DIRECTORS
Mrs. Karla Galvan – President​
Ms. Sofia P. Villasenor – Secretary